Favorite Links:
Below is our links and information pages
Search Engines
A photo of the Funeral Parlor of William Johnson in Leaf River, Illinois, about 1900, this is on the corner of Main St. & Second St. in LR, the building remains today, hometown of Zellers Tombstone Repair / Monument Specialists.
You know us as the Internet's original search engine.
One of the most visited hubs on the Internet reaching one out of every two web users.
With over half a million sites divided into more than 25,000 categories, Yahoo! is both browseable and searchable.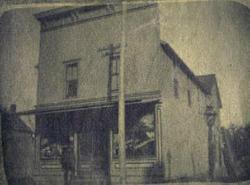 Favorite Sites